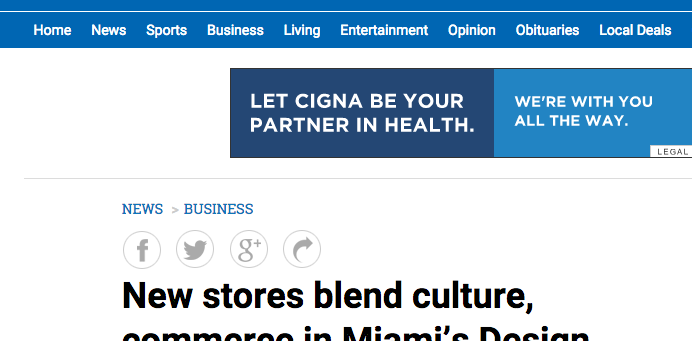 New stores blend culture, commerce in Miami's Design District
As construction in Miami's Design District proceeds, luxury retailers have begun opening the doors to architecturally splendid boutiques that live up to the shopping area's name.
More than 40 luxury and fashion brands, from A. Lange & Söhne to Vacheron Constantin, have made the area between Biscayne Boulevard and North Miami Avenue and 38th and 42nd streets their home. Inside are some of the most upscale clothes, shoes, watches, jewelry, handbags and accessories in the fashion cosmos.
"Every week or so another store opens," said developer Craig Robins, chief executive and president of the Miami-based real estate company Dacra, which has led the transformation of the once run-down neighborhood.
Both outside their storefronts and inside their boutiques, retailers are showcasing unusual and creative architectural components as well as merchandise.
"It's nothing like Miami has ever seen," Robins said, comparing the storefronts to those of New York's famed Fifth Avenue. "The brands all seem to be incredibly inspired to do new and different things. It lends itself to being adventurous."